Click on images to view/download pdf files.
Below is a transcription I made of the Ukrainian folksong Verbovaya Doschechka, a spring song associated with a traditional children's game called "Willow Board" (videos here and here). This transcription is based on a recording by the Veryovka Ukrainian Folk Choir, and is similar to a version featured in the Soviet film Shadows of Forgotten Ancestors.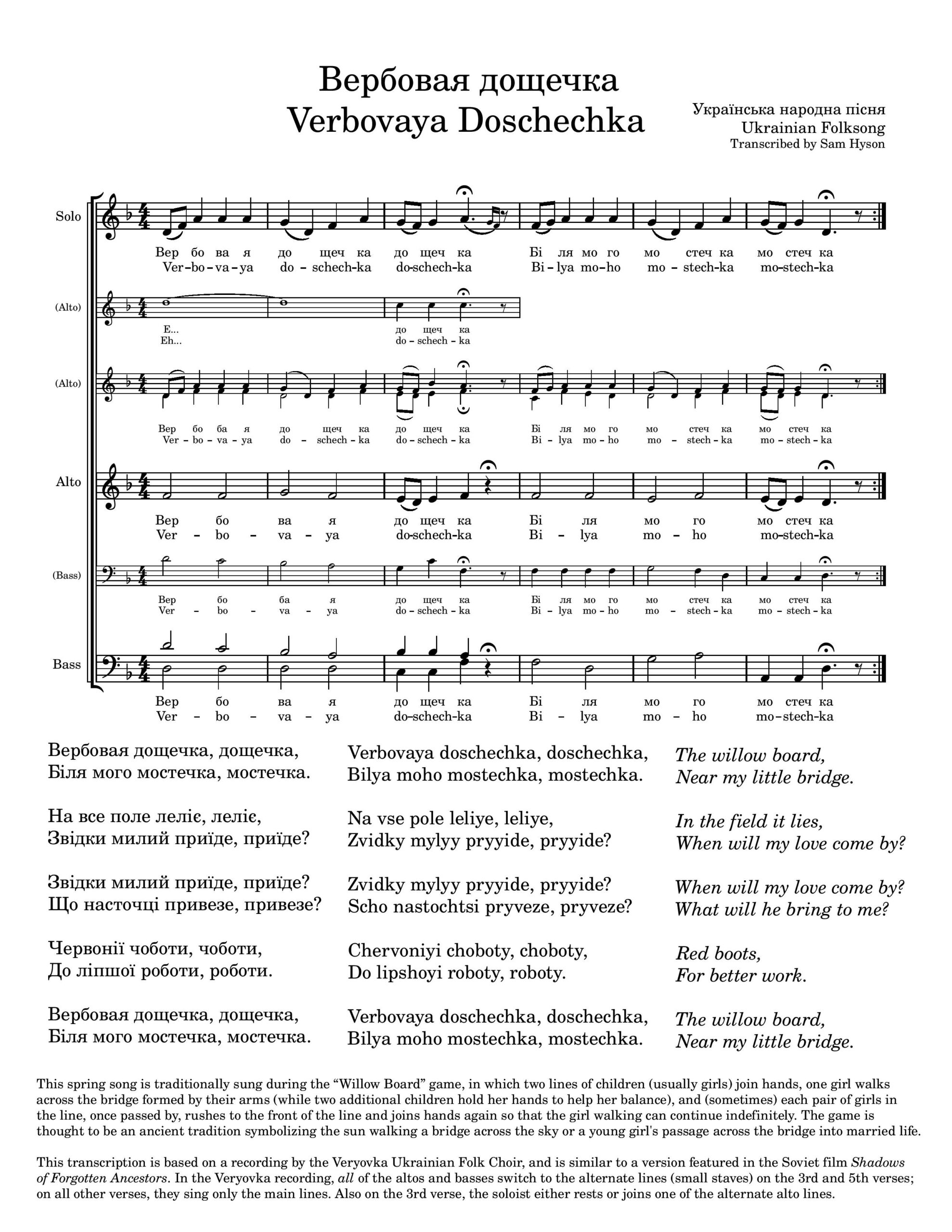 Below is a handout I made introducing nine important Arabic maqamat. I compiled this information from a variety of sources including Inside Arabic Music, by Johnny Faraj and Sami Abu Shumays, and maqamworld.com.